A Crafty Mix of Carrots and Avocados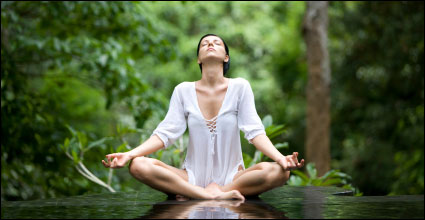 Everybody knows vegetables are good for the immune system, fruits are good for the skin and grains are a good source of energy. So you will agree that a crafted combination of all three elements will definitely be healthy for the body. This splendid carrot cake recipe is a triple health bonus; it is also a wondrous feast for the eyes with the terrific mix of attractive colors. This truly is an awe-inspiring, delectable and all superlative concoction! The basic hue is a bright orange, then topped with a rare green icing made of avocados, and then trimmed with the cheerfully red gloss of stemmed cherries. You will surely be enthralled as you immerse yourself in the making of this Vegan Carrot Cake Recipe.
Ingredients:
– 1/4 cup of first-class applesauce
– 1 teaspoon of vanilla flavor extract
– 1/2 cup of softened margarine (preferably vegan)
– 1 teaspoon of iodized salt
– 1 1/2 teaspoons of baking powder
– 2 teaspoons of cinnamon powder
– 1 cup of table sugar
– 1 1/4 cups of premium cake flour
– 1/4 cup of soya cultured milk
– 1 cup of grated carrots (about 2 large pieces)
– 1 cup of finely chopped cashew nuts
Method:
– Pre-set the oven to 325A�F.
– Spray a 9-inch square baking pan with non-stick oil.
– In a large mixing bowl, combine the applesauce, vanilla flavor extract, (vegan) margarine, salt, baking powder, cinnamon, sugar, flour and soy milk until your batter is well blended.
– Add the grated carrots and the cashew nuts.
– Pour the batter evenly in the baking pan. Bake for approximately 45 minutes or until a toothpick comes out clean after inserting it into the cake.
– Allow to cool for about 10 minutes.
– Spread with Vegan Frosting.
Vegan Frosting
Ingredients:
– 1 cup of vegan margarine at room temperature
– 2 cups of vegan powdered sugar
– 2 to 3 pinches of salt
– 2 tablespoons of vanilla extract
– 4 tablespoons of liquid non-dairy milk
– 1/2 cup of finely mashed and strained avocado
Directions:
– In a medium-sized bowl, cream the margarine.
– Add the vegan powdered sugar, salt, vanilla extract, milk and avocado.
– Mix all the ingredients well until they are all incorporated, then beat at medium speed for about 5 minutes.
– Spread the green frosting with a spatula over the Vegan Carrot Cake.
– Top with long stemmed cherries for a more festive look! Have a great treat!