Low Carb Vegan Diet Food Inspiration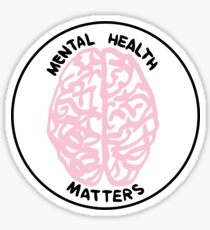 Just because you are doing a low carb vegan diet, it doesn't mean you have to feel left out in the delicious yet healthy food territory. A good plan needs to be backed up by a good strategy, or in this case, a good knowledge of what to have for meals that can still comply with your low carb vegan diet. These are some food inspirations that you can use for this particular diet.
Being a vegan, you have to be careful about the foods contain in most vegetarian low carb recipes, as some most likely will contain animal products. So maybe it's a good idea to list all the foods that you can have for your low carb vegan diet. These can be simple everyday foods that might have passed your radar.
If you're a vegan, then it's best to start getting to know the star of many vegans around the world – the tofu. The highly adaptive tofu can be cooked to mimic just about any meals there are. No wonder it's considered by many vegans as their top pick. The only thing is, combining tofu with other foods that are low in carbohydrates can be quite tricky.
You can be a vegan and still be fierce in your selection of foods. If you like it hot and non-meaty, then peppers are your best bet. Peppers are not only known for their versatility, but they can provide you with that burst of rich flavor when combined with the right food. This is also one of their weak points, for a vegan recipe, peppers tend to dominate. And while tofu and peppers make a great combination, surely you don't want to have them every waking day.
If you haven't already known, peanuts fit your low carb vegan diet greatly. The fact that peanuts are a good source of proteins should encourage you to not give it a miss – especially if you blend them into peanuts sauce. For something exotic and tasty, try a dish of tofu, peanuts, spicy spices and coconut milk. Although you can't complete the dish and have them with rice, you can use bean sprouts as an alternative.
If you feel you're missing out some vegetables on the dish above, then look no further than carrots to enrich your low carb vegan diet. Carrots have strong flavor and can definitely spruce up any meals. What's even better, carrots are rich in nutrients.
We know that variety is the spice of life, so never hesitate to combine any foods you have. The result might just surprise you – in a good way.