Tips on Becoming Vegan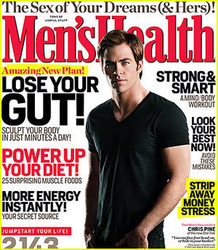 Embracing the Vegan lifestyle can bring the most wonderful lifestyle and health benefits. Weight loss, reduced calorie intake, a reduction in bad cholesterol. Not only will health improve but a balanced vegan diet will improve digestion, sleep and boost energy levels.
Here are 6 tips on becoming vegan to help anyone who may want to make the move to veganism but feel overwhelmed by the prospect.
1. Start Gradually
Becoming Vegan is a large step to take. Even if you are already vegetarian, cutting out dairy products as well as meat products needs some thought. You need to maintain a balanced food intake at all times.
A good way is to start gradually. Go vegan one meal a day. Perhaps if it is easier, go vegan for one day each week.
Once this first step has been taken you will feel the benefits and be confident to extend from one day or one meal.
2. Get Ideas from Good Vegan Recipe Books
The idea of creating meals without the use of meat, fish or dairy products is initially very daunting. An investment in a good vegan recipe book or two is worth considering.
They will help you to maintain a balanced diet – an important consideration during the early stages, as well as giving ideas on ingredients and recipes.
3. Drop the Crash Diets. They are Temporary Fixes.
Crash diets do not work. They create a temporary imbalance in the body. It may cause a short term weight loss but all too often your weight returns to the previous level.
A lot of the calorific food high in cholesterol can be found in meat and dairy products. Eating a wide range of fruits, vegetables, nuts, pulses can provide a balanced diet with all the necessary nutrition.
4. Cut out the Vices and Habits
If you are really serious about losing weight for the long term, you need to change your lifestyle.
Why do you drink 4 coffees each morning? What about the chocolate bar "to keep you going"?
You don't need them. Try a vegan smoothie instead of a coffee. For your elevenses eat a small crunchy apple or two.
5. Track your Weight Loss, Calories and Cholesterol Level
If it's health you're after, then you should make a note of your weight and cholesterol level before starting.
Keep a track of your calorie intake, weight and cholesterol level. Combine it in with following good vegan recipes and your weight will drop and your bad cholesterol will reduce.
6. Explore Vegan Alternatives
Raw Veganism has become very popular recently. This is where food is not cooked beyond 118 degrees to ensure the goodness and nutrition is retained in the food.
Have a look at more good tips on becoming Vegan and to get started with colourful easy vegan recipes